We have several ministries here at Calvary Baptist Church. Use the drop down in the main menu above to see how we can minister to you. Or to see where you can serve the Lord through your special ministry gift!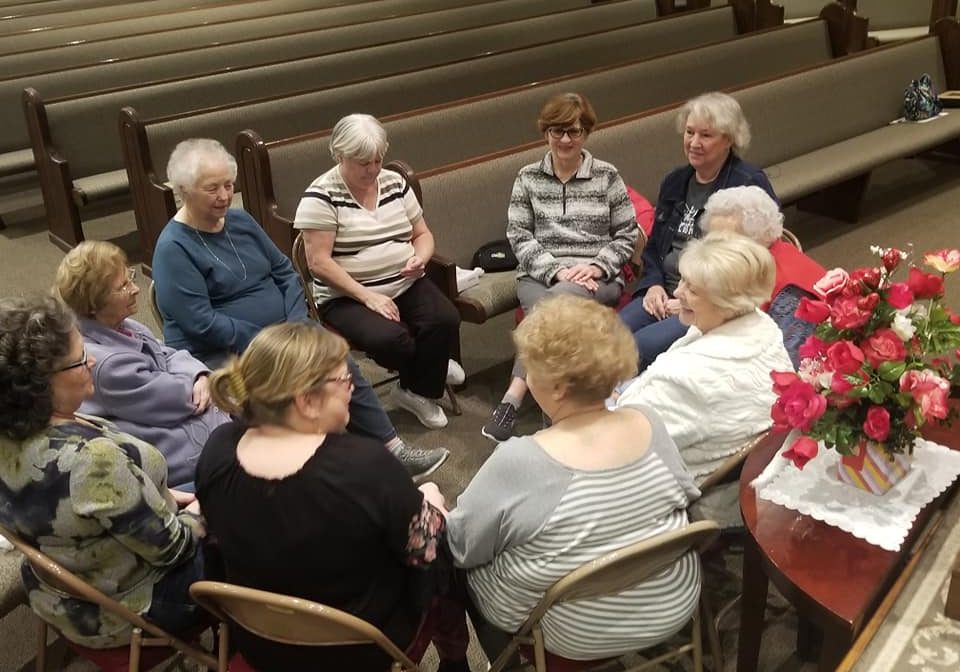 The ladies of our church meet every Monday morning at 11am for prayer. All ladies welcome! Jeremiah 33:3 "Call to Me and I will answer you, and I will tell you great and mighty things, which you do not know."
Operation Christmas Child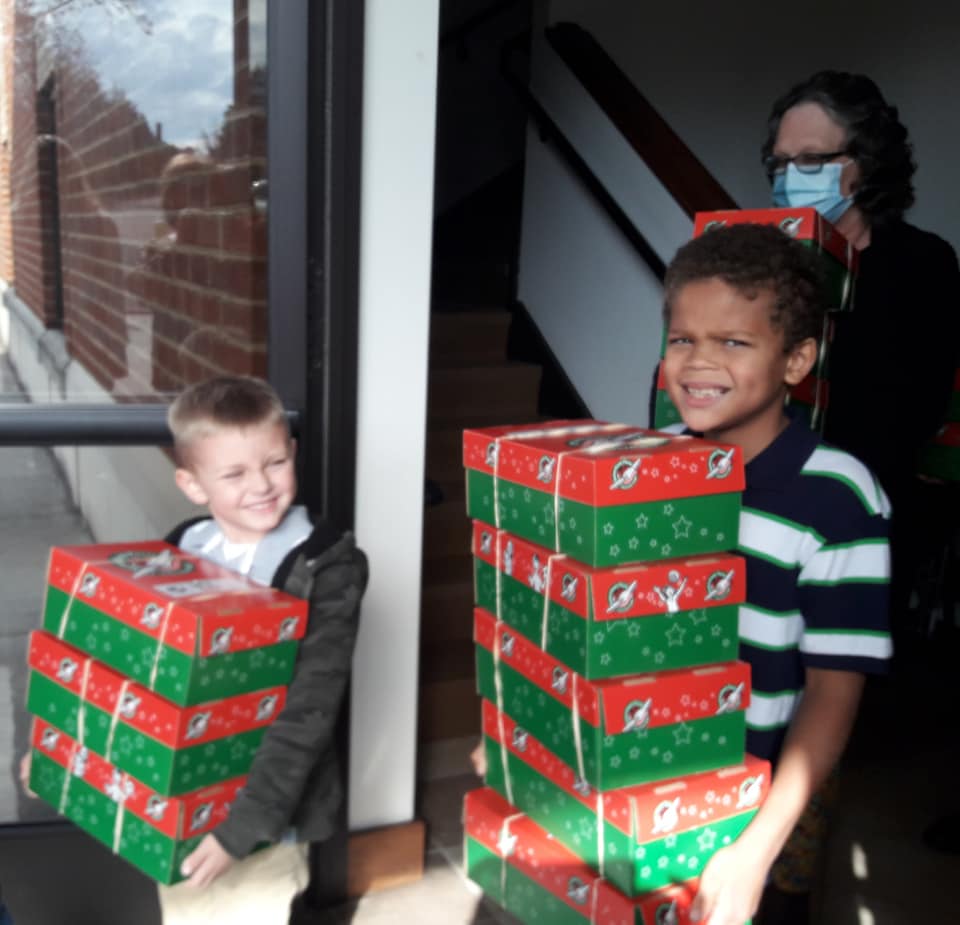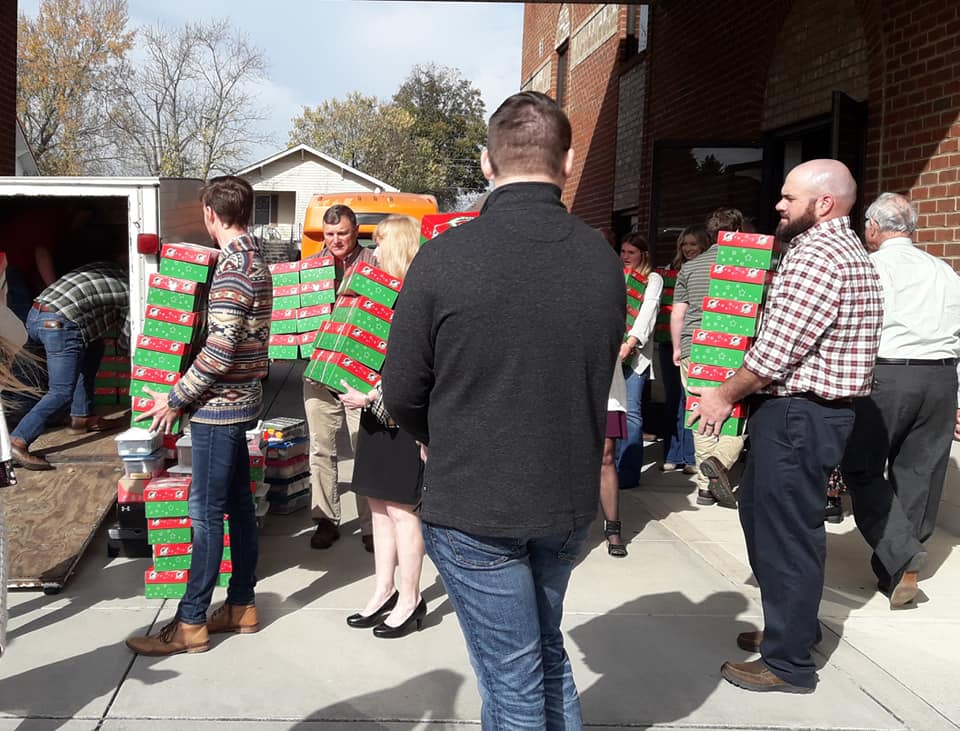 Operation Christmas Child is just one of the many ministries that is near and dear to the hearts at Calvary Baptist. Plans to fill shoe boxes start right after Christmas each year for the following year. We start early to ensure ample time to give, buy items to fill the boxes and get them ready for shipment so they'll reach God's precious children in time for Christmas.
Matthew 19:14 "But Jesus said, 'Let the children alone, and do not hinder them from coming to Me; for the kingdom of heaven belongs to such as these.'"
Matthew 28:19-20 "Go therefore and make disciples of all the nations, baptizing them in the name of the Father and the Son and the Holy Spirit, 20 teaching them to observe all that I commanded you; and lo, I am with you [always, even to the end of the age."