At Calvary Baptist Church, we have a simple hope: to see people come to know Jesus Christ and grow in their Christian faith. For over 100 years, we've been helping spread God's good news in our community and throughout the world. Whether you've been attending church for years or haven't stepped into a sanctuary in decades, we hope you'll come and join us this Sunday!
When you come to join us for the first time, one of our greeters will be glad to help you locate our sanctuary, Sunday School classes, Children's Church, Nursery and restrooms. We'll even take you to our coffee area!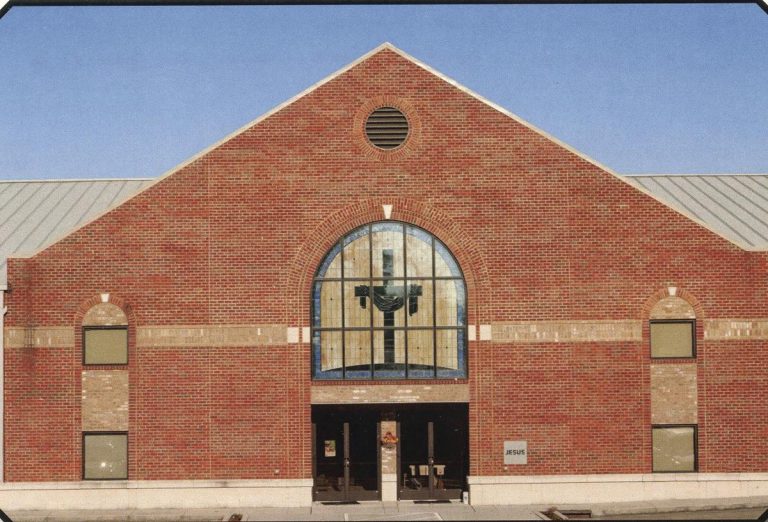 During the service, you'll hear our faith expressed in the songs we sing, prayers we offer up and our pastor's preaching. All parts of our service are grounded in the Holy Bible, which we are committed to upholding. At Calvary Baptist Church, we believe the purposes of this Church are to proclaim to all people the good news that Jesus Christ is the only way of salvation; and to magnify God through the preaching and teaching of the His word. We believe the Bible is the Inerrant and infallible Word of God and practice The Lord's Supper and baptism through immersion as a symbol of dying in the old way of life and rising from the water to a new life of salvation through Jesus Christ.
No matter what your background is, we hope you'll join us on Sunday. At Calvary Baptist Church, we welcome everyone! After the service, please say hello to our pastor and anyone else you see. We'd all love to have you with us again.
Our services start at 10:30  with Sunday School at 9:30 and evening worship at 6pm every Sunday. We'd love to have to come eat with us each Wednesday starting at 5:00pm then join us after for Bible Study at 6:30 held in the sanctuary.
Looking forward to seeing you this Sunday!